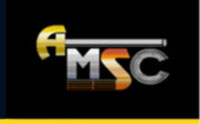 ALUMINUM
All Metal Sales Corporation

Headquarters: Melville, NY
Warehousing: L.A. CA, Miami FL, Chicago, IL, Lyndhurst, NJ



SERVICE QUALITY RELIABILITY COMPETITIVE PRICING TECHNICAL EXPERTISE
Aluminum Bar is utilized in automotive manufacturing, structural applications, hardware, tools, equipment and other mechanical products.



Aluminum Bar Specifications:

Available Alloys: 2011/ 2024/ 6061/ 6063/ 6262/ 7075
Available Tempers: As extruded or cold finished.
Available Diameters: .125" to 20"
Available Surface Condition: Mill finish or extruded anodized surfaces custom produced.