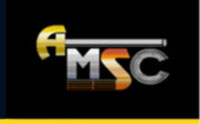 BRASS
All Metal Sales Corporation

Headquarters: Melville, NY
Warehousing: L.A. CA, Miami FL, Chicago, IL, Lyndhurst, NJ



SERVICE QUALITY RELIABILITY COMPETITIVE PRICING TECHNICAL EXPERTISE
Brass shapes are utilized to manufacture hardware, mechanical, decorative, houseware, gears and archictectural applications.

AMSC offers stock, Just-In-Time and mill direct shipment on firm and variable price programs up to 12 months in duration

By utilizing domestic and foreign mill relationships which have been been developed and nurtured over three decades. All Metal Sales Corp. is strongly positioned to match your brass shapes requirements to the perfect mill source.
Available Alloys: 220/ 240/360/ 385/ 464/ 706/ 715/ 752
Available Shapes: Custom built dies to yeild a fine product from your prints.
Available Tempers: As extruded and custom tempers.
Available Sizes: Standard and custom sizes from .062" 8" high x .250" x 12" wide x 12' or custom saw cut.