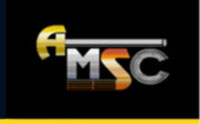 CATEGORIES
Sorry. No metal samples for engineering or prototypes. Our minimum order is 2500 lbs to 10,000 lbs depending on the item. Please do not inquire for less. No export sales - U.S. market only. No steel.
Delivery Options:
Immediate from our inventory from 3 to 12 weeks on a mill basis. We offer Just-In-Time blanket arrangements from 3 to 12 months at firm or variable metal values.

All Metal Sales Corporation

Headquarters: Melville, NY
Warehousing: L.A. CA, Miami FL, Chicago, IL, Lyndhurst, NJ


All Metal Sales Corporation
395 N. Service Road Suite 42W
Melville, NY 11747

WE CAN SAVE LARGE CONSUMERS MONEY
However:
OUR COMPANY ONLY PROVIDES QUANTITIES OF 2500 LBS. TO 10,000 LBS. MINIMUM. DO NOT CONTACT US UNDER ANY CIRCUMSTANCES FOR LESS THAN 2500 LBS. TO 10,000 LBS. ABSOLUTELY NO SAMPLES FOR PROTOTYPES OR ENGINEERING PURPOSES. WE DO NOT SELL TO EXPORTERS OR TO ANY FOREIGN COUNTRIES.

*As an e-commerce compliant provider, we only accept calls for hot orders which are to be placed that day. All other inquiries are to be emailed on the form below.

Fax: (631) 393-6764
*Tel: 1 (800) 370-5520

Email: allmetl@aol.com

For all inquiries which are not rush orders that are to be placed today, forward your inquiry on the form below. If you do call, then don't hang up on our automated system, just leave a message we will pick up immediately or call you back promptly.
Please fill out the form specifying your needs and click the "submit" button. We will research your requirements and get back to you ASAP with availability and pricing.
We can not fill any order under 2500 pounds.
| | |
| --- | --- |
| | Please forward your emailed inquiry as per our inquiry/quote page. Call the Order Hot line only for orders to be placed today!! 1 (800) 370-5520 *As a fully e-commerce compliant provider we prefer that you submit the following inquiry/quote request form. Call only for orders which are to be placed today. |