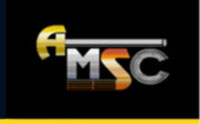 COPPER
All Metal Sales Corporation

Headquarters: Melville, NY
Warehousing: L.A. CA, Miami FL, Chicago, IL, Lyndhurst, NJ



SERVICE QUALITY RELIABILITY COMPETITIVE PRICING TECHNICAL EXPERTISE
Copper pipe is used for plumbing, air conditioning, heating oil, brewery, condensers, copper heat exchangers, steam and distilling operations.



Available Alloys: 101/ 102/ 103/ 110/ 120/ 122/ 706/ 715
Available Diameter Shapes: Round/ Square/ Rectangular/ Special Shapes Available Tempers: Soft/ 1/4 hard/ 3/8 hard/ 1/2 hard/ Hard Drawn
Available Sizes: Custom produced from .062 0.d. to 12" wall to .750"
Available Lengths: From 12'/ 16'/ 20'/ 24' Standard sizes to cut pieces deburred as per your prints.
Available Coils: From 100' pancake coils to 2000 lb. master coils.
Available Surface Condition: Mill Finish/ Clean and free or inclusions and completely eddy current tested to ASTM standards.