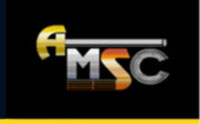 CUPRO NICKEL
All Metal Sales Corporation

Headquarters: Melville, NY
Warehousing: L.A. CA, Miami FL, Chicago, IL, Lyndhurst, NJ



SERVICE QUALITY RELIABILITY COMPETITIVE PRICING TECHNICAL EXPERTISE
Cupro Nickel is an alloy of copper, nickel and impurities to make it stronger, such as manganese and iron. Cupro Nickel was first used by the Chinese for weapons in the third century BC, then later by the Greco-Bactrian kings for coins in about 170 BC.

We provide cupro nickel to your specifications. AMSC offers stock, Just-In-Time and mill direct shipment on firm and variable price programs up to 12 months in duration

By utilizing domestic and foreign mill relationships which have been been developed and nurtured over three decades. All Metal Sales is strongly positioned to match your requirements to the perfect mill source.

| | |
| --- | --- |
| Providing Manufacturers With The World's Finest Metals | Worldwide Sourcing |
| | |