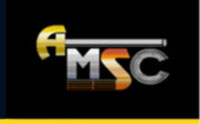 Stainless Steel
All Metal Sales Corporation

Headquarters: Melville, NY
Warehousing: L.A. CA, Miami FL, Chicago, IL, Lyndhurst, NJ



SERVICE QUALITY RELIABILITY COMPETITIVE PRICING TECHNICAL EXPERTISE
Stainless steel pipe is utilized in machinery, chemical, petroleum, dairy, hardware, structural, stainless steel marine and plumbing applications.



Available Types: 303/ 304/ 316
Available Finishes: Mill Finish/ Grits or 120/ 180/ 240/ polished and buffed or non-directional mirror finish. Available Diameters: .080" to 14 o.d."
Available Walls: .090" to 1.25" Available Shapes: Round/ Square/ REctangular/ Specials made to order from your prints.
Available Lengths: 20' standards or custom precision cut from 1" and up.